Engaging now with tomorrow's decision makers can help companies develop solutions for 21st century challenges
The problems that designers, business owners, and engineers face today are at a whole new level of scale compared to the challenges we've faced in the past few decades. In a largely globalised world, where changes in economic and natural resources can be felt halfway around the globe, our challenges are becoming more intertwined with the systems that connect us all.
To solve the new wave of problems we face today, and in the future, we need increasingly to adopt a "design thinking" approach and combine scientific analysis with a human-centred perspective. Design thinking is a design methodology that provides a solution-based approach to addressing problems, and it features five stages: Empathise, Define (the problem), Ideate, Prototype, and Test.
Tim Brown, CEO of leading global innovation and design firm IDEO, offered this perspective in one of his books:1
"A purely technocentric view of innovation is less sustainable now than ever, and a management philosophy based only on selecting from existing strategies is likely to be overwhelmed by new developments at home or abroad. What we need are new choices—new products that balance the needs of individuals and of society as a whole; new ideas that tackle the global challenges of health, poverty, and education; new strategies that result in differences that matter and a sense of purpose that engages everyone affected by them. It is hard to imagine a time when the challenges we faced so vastly exceeded the creative resources we have brought to bear on them."
And so, it is more important than ever to stimulate creative thinking and to encourage and nurture the skills and imaginations of young design talent, many of whom are steeped in design thinking during their schooling. Companies can help to educate and inspire the next generation of designers and innovative thinkers in numerous ways –– in the use of materials, processes, systems and applications –– that go well beyond perceived limits.
By working in close partnership with such individuals –– via student design and engineering challenges, internships, sponsored class projects, and other such initiatives –– corporations can help to raise the levels of competence of tomorrow's designers and big thinkers to better meet the future needs of society and industry.
Student challenges offer important ways to experiment with new ideas to develop creative solutions.
Students have no company or business "baggage," which enables them to think more freely and more provocatively, unconstrained by corporate limits and preconceptions.
The potent marriage of students and design provides an excellent platform for helping companies increase clear-eyed awareness of its own products, services, systems and processes. Stoking these creative embers also can stimulate the creation of inspirational communications materials for outbound campaigns to target audience of influencers and decision makers. If managed properly, the end result can be compelling content, and appealing visuals and proposition. The same is true with student engineering challenges. A fresh look into solving a problem can result in an extension of services or processes.
Companies that support young talent in this way can build a solid reputation with educators and students alike, while also positioning themselves as thought leaders, and developing a valuable pipeline for recruiting new talent.
The process offers the potential to open up new specification opportunities at the design phase of the product development cycle. This can serve to challenge the company and its value chain to develop innovative technologies and applications that may help to create competitive differentiation.
If you are looking to stimulate creative thinking while encouraging and nurturing the skills and imaginations of young designers and engineers, let us know. We are interested in learning more about what your plans and the goals for the challenge. Together we can make your idea a reality by organising the challenge for you or by leveraging our marcom expertise and connections with the media to help attract the right participants and garner the attention of influencers.
Some examples of EMG clients that have engaged in challenges in the past where we have either helped to organise or promote include:
Other programmes have supported young designers on new initiatives:
And companies have also created educational programmes such as:
GE Additive's recent Education Program (whereby the firm commits to invest in educational programs by delivering polymer 3D printers to primary and secondary schools and metal 3D printers to colleges and universities around the world)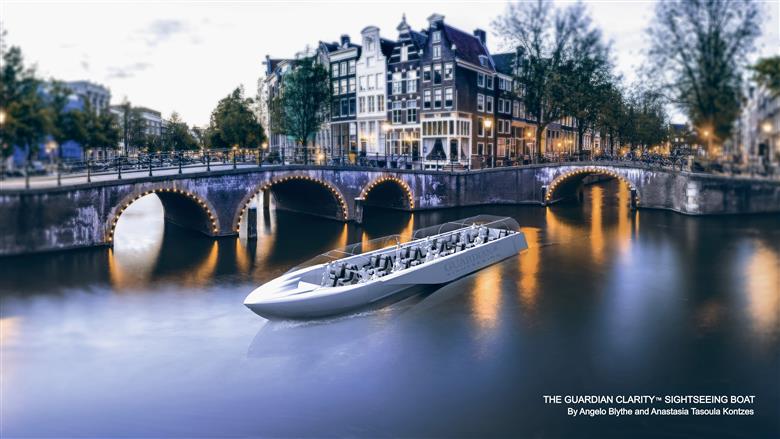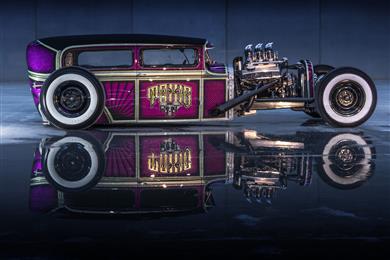 Supporting educational challenges not only provides the designers and engineers of tomorrow a chance to develop their skills to create solutions for real world problems, but brings in fresh ideas and a new perspective to organizations. Being exposed to something different is a win/win for both parties and enabling young minds to see the applied side of their talents may help them find their career path. And perhaps that path will lead to you.
Got an idea for student challenge? Let us know how we can help.
Sources:
Tim Brown, Change by Design: How Design Thinking Transforms Organizations and Inspires Innovation, Harper Business (2009)
More on this subject
Communications Strategy
Posted by
Brigitta de Vries
on April 2, 2019
Communications Strategy
Content Marketing
Crisis Communications
Digital Marketing
EMG Community
Events
Industry Trends
Lead Generation
Marketing Communications
Media Monitoring
Media Relations
Social Media
Tradeshows
Training

2023
2022
2021
2020
2019
2018
2017
2016
2015
2014